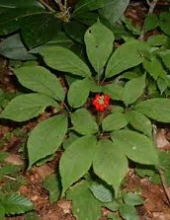 Obituary for Albert Joe Sherrill
Albert Joe Sherrill, age 58 of Pikeville, died March 26, 2020. He spent a lot of his time outdoors riding his 4-Wheeler, enjoyed hunting gingseng, and loved his dogs. In the past he worked in construction at Fairfield Glade and also worked with the City of Crab Orchard, and Renegade Golf Courses. Albert was of the Baptist faith.
Preceding Albert in death were his parents; Mitchell Sherrill and Lou Ann Lee Webb; brothers, Tommy Ray, Jeff and Danny Ray Sherrill.
Survivors include his step-dad, Tom Webb; sisters, Teresa (Keith) Kohanek, Helen Dixon, Sue Sherrill; brother, Lester (Sieglinda) Sherrill; several nieces, nephews, cousins, and a host of friends.
A graveside service will be 4:30 pm CDT Saturday, March 28, 2020 at Tollett's Chapel Cemetery in Cumberland County with Lester Sherrill officiating.
Condolences can be made at www.pikevillefuneralhome.com. Pikeville Funeral Home was entrusted with arrangements.
Read More