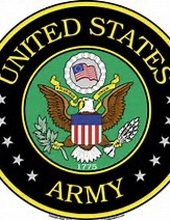 Obituary for Arnold Dennis Bedwell
Arnold Dennis Bedwell, age 80 of Pikeville, died July 21, 2022 at home with family by his side. Arnold was a member of Cold Springs Church of Christ. He served in the United States Army for two years, was owner and operator of the Herb Shop, enjoyed farming, hunting, and fishing.
Preceding Arnold in death were his parents, Samuel and Nancy Jane Nail Bedwell; brothers, Willard "JW", Thomas Ore, and Johnny Bedwell; sister, Evelene Bedwell.
Left behind to cherish his memory is his loving wife of fifty years, Anna Mae Creason Bedwell; sister-in-law, Katherine Bedwell, Ga; special nephew and niece, Larry (Hellen) Billingsley; special great nephew and niece, Jerod (Kelli) Billingsley; several nieces, nephews; cousins; and a host of friends.
A celebration of life will be 3:00pm CDT Sunday, July 24, 2022 at Pikeville Funeral Home with Bro. Paul Cagle and Bro. Ron Gilbert officiating. Burial will be in Iron Hill Cemetery. The family will receive friends 3:00pm-8:00pm Saturday, July 23, 2022 and Sunday 11:00am until service time at the funeral home.
Condolences can be made at www.pikevillefuneralhome.com. Pikeville Funeral Home was entrusted with arrangements.
Read More