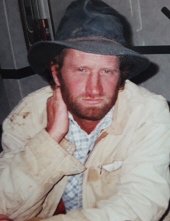 Obituary for Arthur Gene Vaughn
Arthur Gene (Runt) Vaughn, age 55 of Pikeville, died Friday, December 6, 2019. He worked construction as a concrete finisher, enjoy farming, and donating to the Hungry Children Association.
Preceding Arthur in death were his parents, Thomas Edward and Murnice E. Joiner Vaughn; brother, Keith Vaughn; nephews, Thomas and Nicholas Swafford.
Arthur will be dearly missed by his sister, Rhonda Vaughn; brother, James Vaughn; several nieces, nephews, cousins; and a host of friends.
A graveside service will be 1:00 pm CST Wednesday, December 11, 2019 at Rigsby Cemetery. In lieu of flowers the family request donations be made to Pikeville Funeral Home to help with final expenses.
Condolences can be made at www.pikevillefuneralhome.com. Pikeville Funeral Home was entrusted with arrangements.
Read More