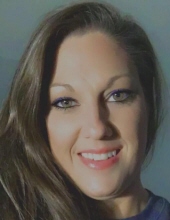 Obituary for Betsy Lynn DeBord
Betsy Lynn DeBord, age 40 of, passed away Thursday, June 10, 2021. She was of the Church of Christ faith, attended Red Bank High School, and worked in retail with Dollar Tree. Betsy enjoyed doing crafts, word puzzles, and working in flower gardens.
Betsy will be dearly missed by her loving children, Rocksy Lynn McCabe, Wavely Clare McCabe, Ranger Thorn DeBord, Josie Ryan DeBord; father, Robert DeBord; mother, Becky Jackson DeBord; sisters, Amy (Jason) Jolley, Anna (Matthew) Lowery; brother, Zac DeBord; several nieces, nephews, cousins, and a host of friends.
A celebration of life will be 3:00 pm CDT Sunday, June 13, 2021 with Walter Jones officiating. Burial will be in DeBord Cemetry. The family will receive friends 12:00pm until service time at Pikeville Funeral Home. Those serving as pallbearers are Jason Jolley, Matt Lowery, Jason Reel, Charles Ray Rains, Steve Reel, and Michael Jackson.
Condolences can be made at www.pikevillefuneralhome.com. Pikeville Funeral Home was entrusted with arrangements.
Read More