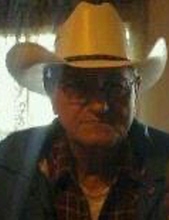 Obituary for Billy Mitchell Gibson
Billy Mitchell Gibson, age 82 of Pikeville, died May 26, 2022 at home with his loving family by his side. Billy served in the United States Army, was of the Baptist faith, enjoyed fishing, hunting, and watching western movies.
Preceding Billy in death were his parents, John F. and Eva Bolden Gibson; sons, Clifford Smither, Rodney Allen Bailey; daughters, Traci Gibson, Linda Ann Smither; three brothers; two sisters.
Left behind to cherish his memory is his loving wife of forty-five years, Joann Scruggs Gibson; son, Greg Gibson, FLA; daughters, Staci Gibson, FLA, Brenda (Jerry) Harris, FLA; brother, Ray Gibson, FLA; sisters, Connie Gibson Myers, FLA, Ruth Gibson, FLA; grandchildren, Brandi Bailey, Mitchell and Kyle Bailey, Rodney Bailey, Jr.; eight great-grandchildren; several nieces, nephews, cousins, and a host of friends.
A celebration of life with military honors will be 2:00pm CDT Wednesday, June 1, 2022 at Pikeville Funeral Home. The family will receive friends 11:00am-2:00pm Wednesday, June 1, 2022 at the funeral home.
Condolences can be made at www.pikevillefuneralhome.com. Pikeville Funeral Home was entrusted with arrangements.
Read More