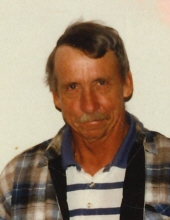 Obituary for Bob Ray Dickey
Bobby Ray "Bob" Dickey, age 78 of Pikeville, died Tuesday, September 7, 2021 at Rhea Medical Center. Bob was a Christian, enjoyed growing a garden, fishing, and worked as a mason laying block for over forty years.
Preceding Bob in death were his parents, James Walter and Martha Huskey Dickey; brother, Hugh Garner; sisters, Judy Mosley and Virene Watkins.
Bob will be dearly missed by his loving wife of fifty-four years, Ruby Dyer Dickey; sons, Billy Ray (Tammy) Dickey, Ralph Walter Dickey (Katie Bruce), and Mitchell Dickey; daughters, Gwen Baker, Kimberly Dickey; six grandchildren; four great-grandchildren; two great-great-grandchildren; sister, Josephine Farrar; several nieces, nephews, cousins, and a host of friends.
There will be a memorial service in the funeral home chapel at 6pm CDT, Wednesday, September 15, 2021. Visitation with family will be 4-6 pm CDT.
Condolences can be made at www.pikevillefuneralhome.com. Pikeville Funeral Home was entrusted with arrangements.
Read More