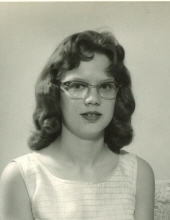 Obituary for Carolyn Jean Boring
Carolyn Jean Boring, age 79 of Pikeville, died Saturday, March 24, 2018. She was a member of Cold Springs Church of Christ, enjoyed doing puzzles, reading her Bible, and working at the church. Carolyn was the bookkeeper for the family business.
Carolyn was preceded in death by her husband, Ernest Charles Boring, Sr.; son, Ernest Charles Boring, Jr.; parents, James Ross Farmer and Mary (Wilbur) Greiner; brothers, Bobby and Gerald Farmer.
Survivors include her daughter, Rene (Larry) Billingsley; sons, Vincent (Susan) Boring and Michael (Christy) Boring, all of Pikeville; brother, Hollis Farmer, California; grandchildren, Jerod (Kelli) Billingsley, Wendy (Brian) McCoy, Tyler (Emily), Brooklyn, and Brett Boring, Vannessia Davis, Chris (Kim) Johnson; great-grandchildren, Katelynn Billingsley, Maddie Denny, Gavin McCoy, Pamela Holland, Bryson Wyatt, Conner and Caleb Johnson; several nieces, nephews, cousins, and a host of friends.
A celebration of life will be 3:00 pm CDT Monday, March 26, 2018 at Cold Springs Church of Christ with Bro. T A Smith and Bro. Ron Gilbert officiating. Burial will be in Simmons Cemetery off 127. The family will receive friends 1-9 pm Sunday, March 25, 2018 and Monday 8am-2pm at the funeral home.
Condolences can be made at www.pikevillefuneralhome.com. Pikeville Funeral Home was entrusted with arrangements.
Read More