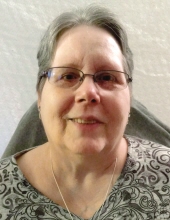 Obituary for Deborah Ann Bilbrey
Deborah Ann Johnson Bilbrey, age 66 of Pikeville, died Saturday, May 2, 2020. Deborah worked as a Patrol Officer for the State of Virginia Department of Transportation for over twenty years. She enjoyed crocheting, crafts, collecting antiques, and shopping for everyone but herself.
Preceding Deborah in death was her husband of forty-eight years, Thomas Jennings Bilbrey; parents, Alvin Houston and Anas Lee Watson Johnson; brother, Trent Johnson.
Deborah will be dearly missed by her son, Tommy Bilbrey; daughter, Theresa (Christopher) Davis ; grandchildren, Ann-Marie, Adam, Christian, MacKenzie, Benjamin; great-grandchildren, Amelia, Liam, TheaRose, Maverick; brother, David (Linda) Johnson; sister, Kathy Johnson; several nieces, nephews, cousins; and a host of friends.
A memorial service will be held at a later date. In lieu of flowers the family request donations be made to Amedysis Hospice.
Condolences can be made at www.pikevillefuneralhome.com. Pikeville Funeral Home was entrusted with arrangements.
Read More