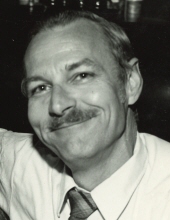 Obituary for Donald Lee Britton
Donald Lee Britton, age 81of Pikeville, died Wednesday, December 18, 2019. Donald served in the United States Air Force for four years, then worked as an Electrical Engineer at Litton Guidance and Control in California for forty years where they made Guidance System Missles for the Military. He was a major fisherman, enjoyed swimming, loved electronics and airplanes.
Preceding Donald in death were his parents, Chester F. and Alta Marie Hoalcraft Britton; brothers, Gial C. Britton, James S. Britton, Joseph E. Britton, Sr.
Donald will be dearly missed by his daughters, Antoinette (Jim) Mara, Cynthia Leona Britton; grandchildren, Lauren Urcuyo, Taylor Urcuyo, Nicole Mara, Steven Mara, Jesselee Mullins, Alexander Mullins; brothers, Robert L. (Jackie) Britton, Dwight C. Britton; sisters, Gerri M. (Jay) Willard, Sandra K. (Ray) Cherry; several nieces, nephews, cousins; and a host of friends.
A memorial service will be held at a later date. The family ask for memorial contributions to be made to Pikeville Funeral Home in remembrance of their loved one.
Condolences can be made at www.pikevillefuneralhome.com. Pikeville Funeral Home was entrusted with arrangements.