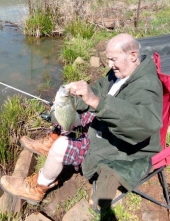 Obituary for Donald Lee Pendergrass
Donald Lee Pendergrass, age 80 of the Pikeville, passed away Saturday, December 24, 2022. Donald owned and operated Shell Zippy Mart for many years, enjoyed farming, logging, fishing, peddling vegetables, watching college football and basketball, and was an avid Tennessee Vols Fan.
Donald is preceded in death by his wife, Lois Lee Cordell Pendergrass; parents, Arley Creed and Edith Kathryn Humble Pendergrass; sisters, Carolyn Trotter, Kathryn Webb, Brenda Anderson.
Donald is survived by his sons, Donnie and Tim Pendergrass; grandchildren, Dalton Pendergrass, Matthew (Destinee) Pendergrass; great-grandchildren, Jayden Pendergrass, Clay and Whitlee Pendergrass; sisters, Wanda (Fred) Terry, Deborah Pendergrass and very special friend, Roseanne; brothers, Doyle (Linda) Pendergrass, Roy (Carol) Pendergrass, Chester (Shirley) Pendergrass, Freddie Pendergrass, Gary Pendergrass; several nieces, nephews, cousins, and a host of friends.
A celebration of life will be held at 11:00am Wednesday, December 28, 2022 in the Pikeville Funeral Home Chapel with Harold Cagle officiating. Burial will be in Pendergrass Cemetery. The family will receive friends 4:00pm-8:00pm Tuesday, December 27, 2022 at the funeral home.
Condolences can be made at www.pikevillefuneralhome.com. Pikeville Funeral Home was entrusted with arrangements.
Read More