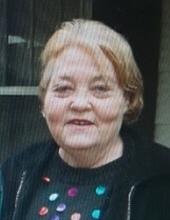 Obituary for Donna Zoe Ford
Donna Zoe White Ford, age 65 of Pikeville, died Friday, June 12, 2020. Donna enjoyed fishing, gambling, and being with her family.
Preceding Donna in death were her parents, Charles Edward and Hildred Elizabeth Osborne White; sister, Lois Trivett; brother, Harold Edward White.
Donna will be missed by her companion, James Campbell; sisters, Margaret Maffey, Charlotte (Joseph) Miller, Teresa Hill, Patsy White, and Judy (Mike) Finley; step-grandchild, Jacquelyn Campbell; several nieces, nephews, cousins, and a host of friends.
A graveside service will be 4:30 pm CDT Sunday, June 14, 2020 at Iron Hill Cemetery. The family will receive friends 12:00-4:00 pm CDT Sunday, June 14, 2020.
Condolences can be made at www.pikevillefuneralhome.com. Pikeville Funeral Home was entrusted with arrangements.
Read More