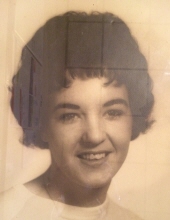 Obituary for Dora Swafford
Dora Swafford, age 87of Pikeville, died Saturday, October 26, 2019 at her home. She worked for nine years at Standefer Drug Center as a cook and waitress, and later worked in a textile factory for many years. Dora loved all animals, her flower gardens, and playing board games. She worshiped at Griffith Church of Christ.
Preceding Dora in death were her parents, Sidney and Revie Kerley Blaylock; sisters, Velma and Jacqueline DeBord, Josephine Freels.
Dora will be dearly missed by her husband of forty-two years, Larry Swafford; daughters, Debbie (David) Cheatham, Donna (David) Kenyon, East Ridge; sister, Ruth Moore; grandchildren, Marsha (Chris) Hankins, Chay Pettit, Justin (Lesley) Sapp, David Kenyon III, Rusty Cheatham, Kenneth (Kara) Cheatham; great- grandchildren, Jared Sherman, Micah (Chase) Lefebvre, Morgan Pettit, Breyer and Jaxon Hankins, David Kenyon IV, Trevor, Bradley, Gavin and Riley Cheatham, Justin Barnes; great-great grandchildren, Kylan and Huntleigh Barnes; several nieces, nephews, cousins; and a host of friends.
A celebration of life will be 1:00 pm CDT Tuesday, October 29, 2019 in the funeral home chapel with Bro. Jeff Simmons and Bro. T A Smith. Burial will be in Big Lick Hillcrest Cemetery in Cumberland County. The family will receive friends 4:00-9:00 pm Monday, October 28, 2019. In lieu of flowers the family request donations be made to The Cancer Care Team of Bledsoe County.
Condolences can be made at www.pikevillefuneralhome.com. Pikeville Funeral Home was entrusted with arrangements.