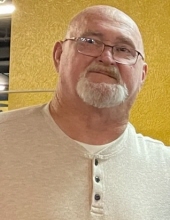 Obituary for Douglas Travis Thrower
Douglas Travis Thrower, age 71 of Pikeville, passed away September 30, 2022, at home with his loving family by his side. Douglas served in the United States Army and worked several years with Romach doing Commercial Construction. He attended Lonewood Baptist the Church of Christ, loved spending time with his family and grandkids. Douglas was an avid Alabama Football Fan.
Preceding Douglas in death were his parents, John Wesley "JW" Thrower and Nova Allen; son, Frank Muscarnero; brother, Daniel Levi Thrower; sister, Devonna Williams.
Left behind to cherish his memory is his loving wife of thirty-seven years, Sylvia Diane Lankford Thrower; sons, Steven Michael Wyatt (Lakedrion), James Aaron Thrower, Joseph (Katrina) Muscarnero, Anthony (Amy) Muscarnero; daughters, Kristie Michelle (Chris) Smith, Angelia Renee Kittrell, Sheila (Fred) DeWan, Dawn Disidoro; brothers, Stanley Thrower and Charlie Travelstead; many grandchildren and great-grandchildren, one great-great grandchild; several nieces, nephews, cousins; and a host of friends.
A memorial service will be 3:00 pm CDT Saturday, October 8, 2022 at Lonewood Baptist the Church of Christ with Bro. Cecil VanWinkle officiating. The family will receive friends 12:00 pm CDT until service time at the church.
Condolences can be made at www.pikevillefuneralhome.com. Pikeville Funeral Home was entrusted with arrangements.
Read More