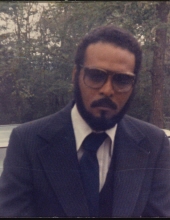 Obituary for Edward Randel Pankey
Edward Randel Pankey, Jr. age 64 of Pikeville, died Wednesday, July 18, 2018. He worked as a concrete finisher in construction, enjoyed collecting coins and knives.
Edward was preceded in death by his parents, Edward Henry Pankey, Sr. and Gladys Lucille Brock Pankey; son, Jason Edward Pankey; brother, Keith Pearson; granddaughter; Kimora Bone.
He is survived by his wife; Becky Harp Pankey, sons; Monolito Cooper, Dayton, Edward Lashawn Norris, Michigan, Jonathan Dykes, Johnson City, Donnie and Kristopher DeBord, Nashville, Zach, Tyler, and Josh Ray, Chattanooga; daughters; Jada Pankey Johnson, Dayton, Bethany Pankey, Chattanooga, Mersadie Pankey, Pikeville, Tiffany Minton, Dayton, Anita DeBord, California, Lynnette Norris, Michigan; brothers; Greg and Tony Pankey, both of Michigan; sisters, Lucinda (Claude Pankey) Maxwell, Cookeville, Gwen Pankey, Michigan; grandchildren, Michela, Edward, Jaden, Jraisah, Jakyah, Dasha, Elizja, Alex, KJ, Macorvin, Niyah, Zylin, Emberleigh, Krysta, Leo, Jasmine, Kira, Aurora Kate, great-grandson, Issac; a special Aunt, Bess Bridgeman; Special cousin, Diana Wiley, several nieces, nephews, cousins, and a host of friends.
A celebration of life will be held at 2:00 pm CDT Tuesday, July 24, 2018 at Pikeville Funeral Home with Bro. Luther Hollingsworth officiating. Burial will be in Pikeville City Cemetery. The family will receive friends 11 am CDT until service time. In lieu of flowers the family request donations be made to Pikeville Funeral Home to help with final expenses.
Condolences can be made at www.pikevillefuneralhome.com. Pikeville Funeral Home was entrusted with arrangements.
Read More