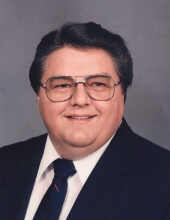 Obituary for Freddie Lynn Gilbert
Freddie Lynn Gilbert, 72 of Pikeville, died with family by his side Saturday, March 18, 2017. Freddie was a carpenter in the construction industry. He loved his children, grandchildren, and eating. He attended West End Church of God.
Preceding Freddie in death were his parents, Roy and Gertrude Gray Gilbert; wife, Rebecca Gilbert; brothers, Billy and Kyle Gilbert; sister, Retha Wise.
Freddie is survived by his daughters, Tammie (Larry Ray) Gilbert, Dayton; Teresa (Stephen) Brasher, Chicago; brother, Jerry Gilbert, Newport, TN.; grandchildren, Jared, Katherine, and John Goins, Lily Ray, and a host of friends.
A Celebration of Life will be held at 1:00 pm CDT Tuesday, March 21 in the funeral home chapel with Rev. Donnie Fine officiating. The family will receive friends 11-1 Tuesday, March 21.
Condolences can be made at www.pikevillefuneralhome.com. Arrangements by Pikeville Funeral Home.