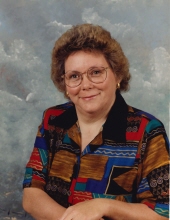 Obituary for Janet Leeann Smith
Janet Leeann Dodson Smith, age 71 of Crossville, left this world to join her Lord and Savior in heaven Monday, August 17, 2020. Leeann was born October 10, 1948 in VanBuren County. She was a member of Mooneyham Freewill Baptist Church.
Preceding Leeann in death were her parents, James Wilder Sr. and Ruthie Melvina Dodson; brother, Freddie William Dodson; father and mother-in-law, Leo and Mary Smith.
Survivors include her loving husband of nineteen years, Clifford L. Smith, Crossville; children, Barney (Charsie) Evans, Tina (Ricky) Lewis, Mark (Charity) Evans; all of Spencer, Adam Smith, Crossville, Tina (Anthony) Frady, Rock Island, TN; grandchildren, Travis (Kresta) Bates, Spencer, Kylie Evans, Doyle, Ivy Evans, Mya Young, Spencer, Hailey Smith, Jacksboro, Tabitha (Michael) Hunter, Logan (Sadie) Frady, Loran Frady, Gage Farmer, Dalton, GA, Aleysha (Stephen) Hill, Doyle, Renee' Lewis (Manuel Rodriguez II), Spencer, David (Camillia) Lewis, Spencer; several great-grandchildren; brother, James Wilder Jr. (Shirley) Dodson, Spencer; sister, Velma Florene (Danny) Wyatt, Crossville; several nieces, nephews, cousins, and a host of friends and other family.
A celebration of life will be 10:00 am CDT Friday, August 21,2020 at Mooneyham Freewill Baptist Church with Bro. Rick Dixon and Bro. Wayne Sullivan officiating. Burial will be in Graveyard Ridge Cemetery. The family will receive friends after 2:00 pm CDT Wednesday, August 19, 2020 until service time Friday at Mooneyham Freewill Baptist Church.
Condolences can be made at www.pikevillefuneralhome.com. Pikeville Funeral Home was entrusted with arrangements.
Read More