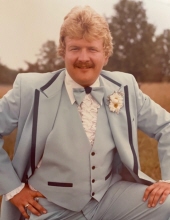 Obituary for Jeffery L Owens
Jeffery L. Owens, age 65, passed away Sunday, April 4, 2021 in Columbus, Ohio. Jeff was born on January 7, 1956 in Chattanooga, Tennessee to the late Edward and Betty (Simmons) Owens. He attended East Ridge High School, and enjoyed the outdoors especially fishing. He had a painting business and was a general contractor for many years.
Jeffery will be greatly missed by his daughter, Candace Gossett and her husband, Dewayne; grandchildren, Marlee, Kylee, Zayden, Mya, Brianna, Zoe, Myda Mae, Bella Paisley, Katelynn, Braydan, Jesse, and Jonah of Tennessee; and son, Reed Owens of Florida.
A celebration of life will be 3:30 pm CDT Saturday, May 22, 2021 at Pikeville Funeral Home Chapel. The family will receive friends from 1:00 pm until service time. In lieu of flowers the family request memorial contributions may be made to Candace Gossett or any of the following organizations: https://license.gooutdoorstennessee.com/Shop/Inventory/Detail? inventoryId=48&licenseTypeId=2210&groupId=27 https://wildlifeflorida.org/donations/conserving-floridas-wildlife/ https://www.childnet.us/donate-now
Condolences can be made at www.pikevillefuneralhome.com. Pikeville Funeral Home was entrusted with arrangements.
Read More