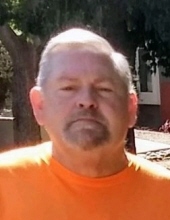 Obituary for Jesse B Swafford
Jesse B. Swafford, age 72 of Tucson, Arizona, formerly of Pikeville, passed away Saturday, September 18, 2021. He was a nurse for several years working in some local hospitals and other states. Some of Jesse's hobbies were raising flowers, and taking care of his cats. Jesse was a graduate of Bledsoe County High School.
Preceding Jesse in death was his mother, Nina Ruth Thurman Swafford; Father, Thomas Lee Swafford; sisters, Janice Frew, Beulah Songer, and Jamie Britt; brother, Charles Swafford.
Survivors include his sisters, Edna (Frank) Cope, Pikeville, Brenda (Albert) Shoulders, Dunlap, Dianna (Dana) Burnham, AZ; brother, Perry (Carol) Swafford, Pikeville; several nieces, nephews, cousins, and a host of friends.
A private memorial service will be held at a later date at Granny Ruth's Garden.
Condolences can be made at www.pikevillefuneralhome.com. Pikeville Funeral Home was entrusted with arrangements.