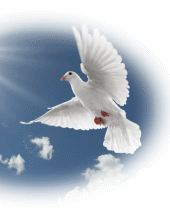 Obituary for Loretta Kohli Lloyd
Loretta Lloyd, 73 of Pikeville passed away at an area nursing home on February 5, 2015.
She was of the Presbyterian faith. Loretta was a Registered Nurse and enjoyed helping and caring for others.
She is preceded in death by her parents, Wilson & Laurel Kohli; brother, James Kohli; and sister, Caroline Kohli Adams. All of whom are laid to rest in her hometown of Tiffon, OH. Left behind to cherish her memory are her two daughters, Jennifer Lloyd (Nate) Kresse and Amy Claire Lloyd of Los Angeles, CA grandchildren, Austin & Alexander Kresse; Denver CO., 3 nephews, with several great-nieces and great-nephews.
There will be a private family inurnment held in Tiffon, OH., at a later date.
Please share your thoughts and condolences online at www.pikevillefuneralhome.com.
Pikeville Funeral Home entrusted with arrangements.