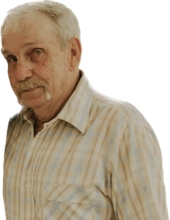 Obituary for Lynn Cordell
Lynn Cordell, age 65 of Pikeville, passed away Saturday, March 11, 2023. In the past, Lynn worked construction with Roy Joe Angel Construction Company. He loved and enjoyed spending time with his family and friends, hunting, fishing, watching Nascar racing and some good westerns.
Lynn was preceded in death by his parents, Herbert Domain and Verna Louise Simmons Cordell; brothers, Larry, Landon, and Loyd Cordell; sisters, Lois Pendergrass, Linda Evans, and Loraine Cordell.
Lynn is survived by his daughter, Susan Lynn (Jammie) Bowman; sisters, Layne (Earl) Knowles, Loretta (Bill) Headlee, Lucille (Bruce) Fields, Lisa Holloway (Jerry Bridges), Cindi (Jimmy) Walker; grandchildren, Damien Romo and Jailynn Bowman; his best friend and fur buddy Gizmo; several nieces; nephews, cousins; and a host of friends.
A celebration of life will be 2:00pm CDT Wednesday, March 15, 2023 in the Pikeville Funeral Home Chapel with Wesley Walker and Jacob Knowles officiating. Burial will follow in Iron Hill Cemetery. The family will receive friends 4:00pm-8:00pm CDT Tuesday, March 14, 2023 at Pikeville Funeral Home. In lieu of flowers the family request donations be made to the funeral home to help with final expenses.
Condolences can be made at www.pikevillefuneralhome.com. Pikeville Funeral Home was entrusted with the arrangements.
Read More