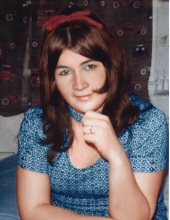 Obituary for Maryann Joyce Jackson
Maryann Joyce Jackson, age 71 of Pikeville, died Thursday, July 01, 2021. Maryann was a clerical worker for the United States Government for thirty-four years, and was a member of the Trinity Lutheran Church in Hixson. She loved her cat "Frostee", enjoyed watching TV, especially the game and cooking shows, was very friendly and everyone she met loved her.
Preceding Maryann in death were her parents, Robert Emil and Mary Thawley Clark Leopold, Sr.; brothers, Robert, Fred, and Charles Leopold.
Maryann will be dearly missed by her loving husband of forty-nine years, Steve Frank Jackson; daughter, Kristen (Ernesto) Esparza; special nephew, Steven Leopold; several nieces, nephews, cousins, and a host of friends.
A celebration of life will be 10:00 am CDT Wednesday, July 7, 2021 at Pikeville Funeral Home with Pastor Elise Anderson officiating. Burial will be 12:00 pm CDT in the Chattanooga National cemetery. The family will receive friends one hour before the service.
Condolences can be made at www.pikevillefuneralhome.com. Pikeville Funeral Home was entrusted with arrangements.