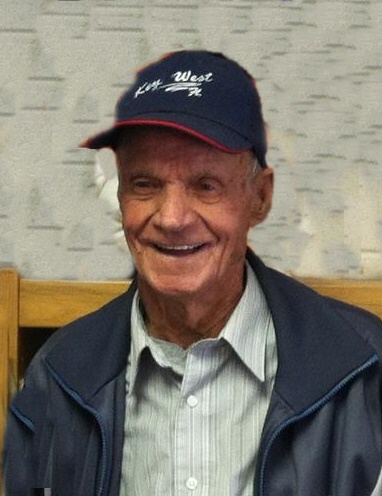 Obituary for Melvin Beecher Smith
Melvin Beecher Smith Sr., 94 of Pikeville, went home to be with the Lord on March 1, 2016. He was a farmer and worked in construction for his entire adult life. He never had a chance to retire because he never quit working.
Beecher worked for TDOT as the Bledsoe County Highway Supervisor and was also a former Bledsoe County Road Superintendent. He was a member of Faith Baptist Church. Beecher was a lifelong, card carrying, member of the Republican Party. Beecher served in both the Army and Coast Guard.
Beecher was preceded in death by his wife, Eunice Smith; parents, William Darius and Sarah Warner Smith; children, Gerald and Jimmy Smith; grandchild, Ivan Smith; great-grandchild, Keith Smith; siblings, Belle Stonecipher, Oma Lee Farmer, Jack Smith, Elizabeth Pendergrass, Verlon Smith, Shirley Smith, Hoyt Smith, Billy Smith and Ivan Smith;
Left behind to cherish Beecher's memory are his children, Melvin (Charlotte) Smith, Sharon (Denny) Woodsmall, Sheila Stone, Alan Smith, Gwen (Darryl) Woodall, and Angela (Phillip) Hankins; grandchildren, Gerald Smith, Dwayne Smith, Bobby (Angela) Angel, Christy (Bob) Hearne, Joann (Joey) Simmons, Monica (Ronald) Blankenship, Shauna (Nick) Patton, Marie Stone, Candy (Raymond) Reel, Michael (Jessica) Hannah, Amanda (Eric) Morgan, Adrian Hankins, Dylan Hankins, Cameron Hankins, Jim Smith, Brian Smith, Kevin Smith, and Mechelle Broadley; thirty-eight great-grandchildren; seven great-great-grandchildren; siblings, Farrell(Ethelene) Smith, Verna Franklin, Susie Godbout, and Paul (Mary Lou) Smith; several nieces, nephews, cousins, and a host of friends.
A Celebration of Beecher's life will be held in the funeral home chapel at 2:00pm CST Friday, March 4 with Bro. Doyle Ashburn and Bro. Milton Kerr officiating. The family will receive friends from 4-8p.m. CST on Wednesday, March 2, and 8am-8pm Thursday, March 3. Burial will be in the Beecher & Eunice Smith Family Cemetery.
Condolences can be made at www.pikevillefuneralhome.com
Pikeville Funeral Home was entrusted with arrangements.


Cemetery Details
Location
Beecher & Eunice Smith Family Cemetery
Pikeville, TN 37367