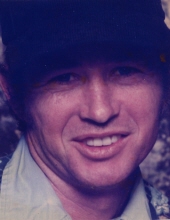 Obituary for Olden Ray Brock
Olden Ray Brock, age 62 of Pikeville, died Monday, April 4, 2022 at home with his loving family by his side. He worked in the coal mines and factories for years. Olden enjoyed breaking and riding horses, deer hunting, and was of the Church of God faith.
Preceding Olden in death were his parents, Ernest Lee and Nola Pearl Whittenburg Brock; daughter, Lisa Faye Thompson, sisters, Helen Myers and Beulah Presley; brothers, Milton, Earl K., Clifford, James, Roy, Eugene, Cleady, Jesse Lee, and Edward Brock.
Survivors include his loving wife of forty-five years, Darlene Faye Campbell Brock; daughter, Sherry Brock (Jamie Pendergrass); sister, Della Mae (Jack) Klunder, Crossville; brother, Tom Brock, Pikeville; grandchildren, Raven and Hannah Smith, Alexis (Dwight) Brannon; great-grandson, Grayson Brannon; special great-nephew, Rylan Brock; nieces, nephews; cousins; and a host of friends.
A celebration of life will be 1:00 pm CDT Thursday, April 7, 2022 at West End Church of God with Bro. Danny Lee officiating. Burial will follow in Blackburn Cemetery. The family will receive friends 11:00am CDT Wednesday, April 6, 2022 at the church. In lieu of flowers the family request donations be made to Pikeville Funeral Home to help with final expenses.
Condolences can be made at www.pikevillefuneralhome.com. Pikeville Funeral Home was entrusted with arrangements.