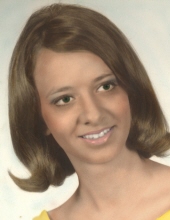 Obituary for Pamela Kaye McBay
Pam McBay, age 67 of Pikeville, died Thursday, March 15, 2018. She was a member of Pikeville Church of Christ and considered everyone there as family. She was a lover of all animals, especially her dogs. Pam loved going to the Vols football games, all Bledsoe County sports, gardening, and traveling with her husband through the United States. She was a 1969 graduate of Bledsoe County High and helped organize the annual Christmas Parade for twenty-one years. Pam worked for Cardiologist Ted Richards in Chattanooga for sixteen years.
Pam was preceded in death by her parents, Benton and Oma Lee Smith Farmer; brothers, Harold, Wade, and Ray Farmer.
Survivors include her husband of 47 years, Larry McBay; daughter, Tara McBay; special friend, neighbor, and caregivers, Wanda Lowe Stowers and her daughters; several nieces, nephews, cousins, and a host of friends.
Memorial Service at 2:00 CDT Saturday, March 24, 2018 at Pikeville Church of Christ with Bro. Tony Britt officiating. Receiving of friends 11:00 a m until service time at the church. In lieu of flowers donations can be made to Pikeville Church of Christ.
Condolences can be made at www.pikevillefuneralhome.com. Pikeville Funeral Home was entrusted with arrangements.
Read More