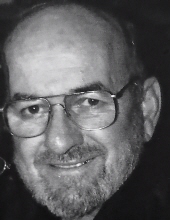 Obituary for Paul Simmons
Cyrus Paul Simmons, age 78 of Pikeville, died Friday, November 26, 2021at home with family by his side. Paul farmed all his life and was the owner and operator of Simmons Grocery for twenty years. He also trained Tennessee Walking Horses for twelve years, enjoyed hunting, fishing, and collecting coins.
Preceding Paul in death were his parents, Cecil Ray and Minnie Ethel Thomas Simmons; brothers, Noble, Powell, and Lowell Simmons; brother-in-law, Calvin Burgess; grandson, Stephen O'Brian Simmons; nephews, Lowell Chip Simmons and Cecil Burgess.
He is survived by his loving wife of fifty-nine years, Deanna Pearl Hale Simmons; sons, Stephen Paul (Vickie) Simmons, Joseph Luke Simmons; daughter, Shelly (Tony) Cross; brother, Sheldon Ray Simmons; sisters, Maralyn (Wayne) Jernigan, Helen Burgess; grandchildren, Justin Simmons, Madeline Simmons, Elijah Luke Cross, Allyson Hope Cross, Isaac Andrew Cross, Silas Mark Cross, Abby Grace Cross; several nieces, nephews, cousins, and a host of friends.
A celebration of life will be 2:00 pm CST Monday, November 29, 2021 in the funeral home chapel with Bro. George Ryan officiating. Those serving as pallbearers are Eli Cross, Isaac Cross, Silas Cross, Bart Selby, Dirk Selby, and Tim Jernigan. Honorary pallbearers are Harold Cagle, John Emmert Swafford, and Bob Swafford. Burial will be in Hale Cemetery. The family will receive friends 3:00pm-8:00pm CST Sunday, November 28, 2021 at Pikeville Funeral Home.