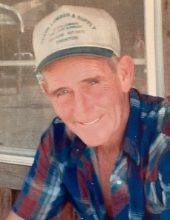 Obituary for Roger Lynn Wooden
Roger Lynn Wooden, age 71 of Pikeville, passed away Tuesday, March 7, 2023, at home with his loving family by his side. Roger was a logger and a farmer, enjoyed fishing, and hunting. He was nicknamed Polly from a load of Paulownia wood he hauled.
Roger was preceded in death by his son, Casey Lynn Wooden; parents, Arvil Dee and Zola Ivadell Atkinson Wooden; brother, Terry Wooden.
Roger is survived by his loving wife of fifty-two years, Ethel Shirlene Savage Wooden; son, Calvin (Angie) Wooden; grandchildren, Austin and Kaitee Wooden, Jacob Summers, Pikeville; sisters, Bernice (Frank) Anderson, E-Town, KY; Margret (Dwight) Lewis, Dunlap, Kathy (Montie) Lee, Pikeville, Joyce (Carson) Camp, Dunlap, Teresa (Jay) Minnick, Greenville,TN; sister-in-law, Janice Wooden; brother, Richard Wooden (Sue Adkinson), Pikeville; several nieces and nephews, special friend, Donna Boyd, FLA, cousins, and a host of friends.
A celebration of life will be held 1:00 pm CST Friday, March 10, 2023 in the Pikeville Funeral Home Chapel with Bro. Elmer Blaylock, Bro. James Daggett, and Bro. Frank Anderson officiating. Burial will follow in Hitchcock Cemetery. The family will receive friends 2:00pm- 8:00pm Thursday, March 9, 2023 and 8:00am until the service Friday at Pikeville Funeral Home.
Condolences can be made at www.pikevillefuneralhome.com. Pikeville Funeral Home was entrusted with the arrangements.
Read More