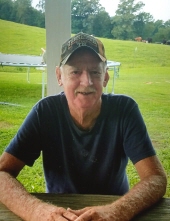 Obituary for Ted William Miller
Ted Miller, age 70 of Pikeville, died March 17, 2020. He spent a lot of his time farming, enjoyed Nascar, loved his family and grandchildren. Ted was a 1967 graduate of Bledsoe County High School, served in the United States Army for two plus years spending a lot of time in Germany and worked as iron worker welding for TVA, then Angel Construction. He also worked at Oster in Dayton.
Preceding Ted in death were his parents, Norman and Ella Loyd Miller.
Survivors include his daughter, Lisa (Dickey) Neal; son, Steve (Glenda) Miller; sisters, Barbara (Jr) Knowles, Sue Sampley (Robert); grandchildren, Shonda, Jennifer, and Brittany Miller; great-grandchildren, Jaxon Troglin and Noah Angel; several nieces, nephews, cousins, and a host of friends.
A graveside service will be 1:00 pm CDT Thursday, March 19, 2020 at McDowell Cemetery. The family will receive friends 6:00-9:00 pm CDT Wednesday, March 18, 2020 at the funeral home.
Condolences can be made at www.pikevillefuneralhome.com. Pikeville Funeral Home was entrusted with arrangements.