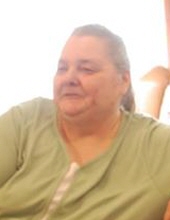 Obituary for Terry Lynn Gossett
Terry Lynn Gossett, 61 of Pikeville passed away on April 3, 2014
She was preceded in death by her mother; June Hicks and a son; Jason Pritchard.
One of her favorite past-times was to read magazines.
Left behind to cherish her memory is her husband; Thomas, 2 daughters; June Taylor and April Norman, and 4 grandchildren.
A Celebration of terry's life will be held in the funeral home chapel on Wednesday April 9, 2014 at 1:00 p.m. with Rev. Hubert Thurman officiating. The family will receive friends from 4-9 p.m. on Tuesday.
Pikeville Funeral Home is entrusted with her arrangements.
Read More