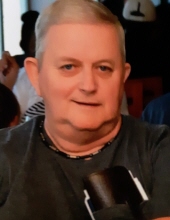 Obituary for Thomas F. O'Connor
Thomas O'Connor, age 74 of Bledsoe County, died peacefully with family by his side, Thursday, August 1, 2019. He was a member of St. Alphonsus Catholic Church in Crossville, loved horse racing, telling jokes, westerns, and coin collecting. Thomas was a member of the Moose Lodge in McMinn County.
Preceding him in death was his wife, Renee Marie Marquay O'Connor; parents, Thomas Timothy and Margaret Imelda Hohenstein O'Connor; daughters, Christina Moraga and Marjorie O'Connor; sister, Kathleen Mary Julian.
Thomas will be dearly missed by his daughter, Dawn (Fred E. III) Smith, Bledsoe County, sons, Thomas Timothy O'Connor, II, N. C., Thomas Joseph O'Connor, Bledsoe County, Ricky O'Connor, Greeneville; sisters, Susanne (Albert) Palmer, Mary Agnes Fries, Dorina Margaret (John) Coyle, Marguerite Amelia (Richard) Kaminsky, Patricia Ann (Ray) Whitmire, Noreen Delores (Alan) Erickson; brothers, David (Susan) O'Connor, Frankie O'Connor, Billy (Patricia) O'Connor; thirty grandchildren, 26 great-grandchildren; brother-in-law, Charlie Julian: several nieces, nephews, cousins, and a host of friends.
A celebration of life will be 2:00 pm CDT Monday, August 5, 2019 in the funeral home chapel with Bro. Jimmy Williams officiating. The family will receive friends 11:00 am until service time Monday. In lieu of flowers, donations can be made to First Baptist Church of Pikeville, TN in his memory.
Condolences can be made at www.pikevillefuneralhome.com. Pikeville Funeral Home was entrusted with arrangements.