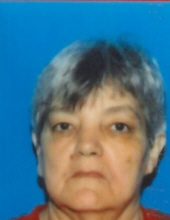 Obituary for Virginia Naomi McBay
Virginia McBay, age 77 of Pikeville, passed away Sunday, October 10, 2021. Some of Virginia's hobbies were raising flowers, especially red roses, watching Tennessee Vols Football, square dancing, and listening to blue grass music. She worked several years in the Food Department at Bledsoe County Nursing Home, and also worked at Robinson Manufacturing. Virginia was a 1963 graduate of Bledsoe County High School, also worked several years with the Bledsoe County Fair and was known for making homemade ice cream during the 127 yard sale.
Preceding Virginia in death were her parents, Robert L. and Ida Brewer Wheeler; brothers, Ronald and Joe Wheeler; sisters, Dorothy Tiffany, Faye Crawford, and Nora Jean Wheeler
Survivors include her loving husband of fifty-seven years, Don McBay; daughter, LaDonna (Dwayne) Wingler, Pikeville; son, Ronny McBay, Pikeville; grandchildren, Justin and Donny McBay, Pikeville, Chris McBay, Dayton, Ethan (Danielle) Wingler, Cleveland, and Katelynn Wingler, Pikeville; five great-grandchildren; special friends, Myrna McBay and Linda Clark; several nieces, nephews, cousins, and a host of friends.
No service is planned at this time.
Condolences can be made at www.pikevillefuneralhome.com. Pikeville Funeral Home was entrusted with arrangements.
Read More