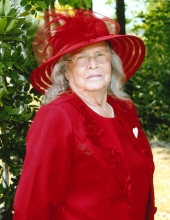 Obituary for Mary Ellen McGowan
Mary Ellen Everett McGowan, age 86 of Pikeville, died Tuesday, June 2, 2020. She was a member of Mt. Vernon Church of Christ. Mary worked in an automotive factory for many years but enjoyed her gardening, and loved to dance.
Preceding Mary in death were her husbands, George Carter McGowan, J B McDowell; parents, Lorenzo Dow and Susie Belle Hancock Everett; brothers, Billy, Bobby, Larry, and Lonnie Everett; sisters, Lila Bell, Geraldine, and Diane Everett, Jackie Morris, Maxine Allen.
Mary will be dearly missed by her children, Susan (Vincent) Boring; Nathan (Debbie) McGowan, Ricky (Kathy) McGowan, Dow (Jenny Kay) McGowan, Jimmy Ray (Bessie) McDowell; brother, Gary (Teressa) Everett; sisters, Shirley Evitt, Charlotte Burgess, Martha (Kay) McKechnie, Linda Smith, Brenda Powell, Lydia (John) Griffith; grandchildren; great-grandchildren; great-great-grandchildren; nieces, nephews, cousins; and a host of friends.
A graveside service will be held at 11:00 am CDT Thursday, June 4, 2020 with Bro. Ron Gilbert officiating.
Condolences can be made at www.pikevillefuneralhome.com. Pikeville Funeral Home was entrusted with arrangements.
Read More