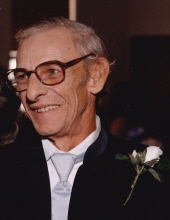 Obituary for Gary Milton Solomon
Gary Milton Solomon, age 75, a life-long resident of the Brayton Community, passed away Tuesday, June 1, 2021 at home with his loving family at his side. Gary served in the United States Army, and afterwards worked as a mold setter in an automotive factory for over forty years. He loved all his children and grandchildren, enjoyed the outdoors, pitching horseshoes, playing croquet and badminton, hiking, digging for arrowheads, playing cards, and working on lawn mowers. He was of the Baptist faith.
He was preceded in death by his parents, William and Eula Ferguson Solomon; brothers, Jimmy, John Randall, and Charles Wayne Solomon; sister, Eliza Fields.
Gary is survived by his loving wife of fifty years, Della Ottinger Solomon; sons, Franklin (Tenna) Smith, Michael Fields; daughters, Kathy Banks, Tammy Long; sister, Dorothy Brown; grandchildren, Nikki (Jeremy) Sharp, Jessica Russell, John Gillespie, Shawntae Gillespie, and Brett Williams; six great-grandchildren, Riley Sharp, Owen Hancock, Ezekiel Willaims, Sahara Williams, Charleigh Howser, and Isla Russell; several nieces, nephews, cousins, and a host of friends.
A celebration of life will be 11:00 am CDT Thursday, June 3, 2021 at Pikeville Funeral Home with Pastor Leroy Smith officiating. Burial will be in Brayton Cemetery. The family will receive friends 4:00pm-8:00pm CDT Wednesday, June 2, 2021 at Pikeville Funeral Home.
Condolences can be made at www.pikevillefuneralhome.com. Pikeville Funeral Home was entrusted with arrangements.
Read More