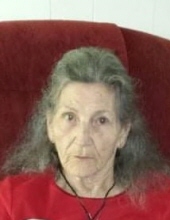 Obituary for Milldred Pauline Dunn
Mildred Pauline Russell Dunn, age 89 of Spencer, passed away Wednesday, September 29, 2021. She was of the Church of God faith. Some of Mildred's hobbies were playing the guitar, singing, quilting, and canning.
Preceding Mildred in death was her husband, Charles Dunn; parents, Elijah and Catherine Neely Russell; sister, Ola Mae Brock; brothers, John and Edward Russell.
Survivors include her daughters, Virginia Louise Patterson, Carolyn Patterson Zielsdorf, and Beverly Williams; son, Dwight Lee Patterson; sisters, Bertha Rogers and Ruby Dunlap; brothers, James, J. D., Raymond, and William Russell; nine grandchildren; seven great-grandchildren; six great-great-grandchildren; several nieces, nephews, cousins, and a host of friends.
A celebration of life will be 1:00 pm Sunday, October 3, 2021 in the funeral home chapel. Burial will be in Lonewood Cemetery. The family will receive friends 4:00pm-8:00pm CDT Saturday, October 2, 2021 at the funeral home.
Condolences can be made at www.pikevillefuneralhome.com. Pikeville Funeral Home was entrusted with arrangements.
Read More