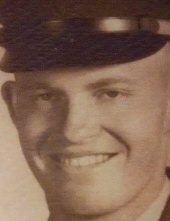 Obituary for Stephen Spencer Swafford
Stephen Spencer Swafford, age 79 of Sparta, TN, died Monday, September 10, 2018. Stephen served in the Army, was a farmer, B-keeper, enjoyed fishing, and watching the news.
He was preceded in death by his parents, Hub and Ruth Peters Swafford; brothers, Tommy and Phillip Swafford.
Survivors include his wife of twenty-five years, Elvira "Elvie" Perges Swafford; sons, Saul (Kimberly) Swafford, Spencer (Daniell) Swafford; daughters, Stephie (Chris) Luttrell, Selma Swafford; sister, Sue (Sammy) Humble; sister-in-law, Helen Swafford; brothers, Kendell, David, and Ronny Swafford; grandchildren, Shelly, Aidan, McKenzie, Hunter, Drake, Andrew, Reagan and Chloe; several nieces, nephews, cousins, and a host of friends.
A celebration of life will be 12:00 pm CDT Saturday, September 15, 2018 in the funeral home chapel. The family will receive friends 4:00-9:00 pm CDT Friday, September 14, 2018. Burial will be in T Y Swafford Cemetery.
Condolences can be made at www.pikevillefuneralhome.com. Pikeville Funeral Home was entrusted with arrangements.
Read More