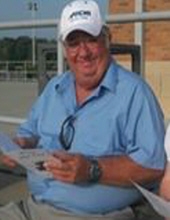 Obituary for Rickey Davis
Rickey Davis, 60 of Pikeville died on December 18, 2014. He was a member of the Bethel Church of Christ and grew up as a song leader in the church. He loved singing songs of praise to the Lord with his beautiful voice. Rickey was a graduate of Bledsoe County High School in 1972. He served many capacities and with various emergency agencies in the county. He was a volunteer firefighter with the City of Pikeville. After moving to the Lusk community he helped start the Lusk fire department and even helped them secure their first fire truck. Rickey was also a backup driver for the Bledsoe County EMS. He was a lifetime member of the Bledsoe County Rescue Squad. Rickey worked from the time he was 13 years old helping with the old ambulance service until his health got so bad he was no longer able. He worked as truck driver for himself and for several independent companies. He also worked at Pikeville Funeral Home for many years. He simply loved to help others. Rickey will be most remembered for his love of life, his sense of humor, his jolly disposition, and his genuine compassion for others. Even when he felt bad, he still would have a smile on his face. Everyone knew that if they needed him day or night he would be there for them.
He has dealt so graciously with all that life has dealt him, the hardest being the loss of his nineteen year old son; Michael Paul, but he always knew he would be reunited with him again someday. Rickey believed that if you promised to do something, then you needed to do your very best to keep that promise. He believed that in order to have a friend you had to be a friend. He was a very hard worker and took pride in his work. Some of his favorite pastimes were spent fishing, bowling, playing the guitar, and most importantly spending time with his grandchildren.
Rickey was preceded in death by his aforementioned son; Michael, parents; Cleston and Dortha (Lusk) Davis, brothers; James Umstead, Roy Randolph, and Billy Joe Davis, a sister; Martha Umstead.
Left behind to cherish his memory are his wife of 35 years; Diane Alder Davis, son; Shannon (Barbara) Davis, grandsons; Hunter and Drake Davis, sisters; Linda Rogers, Mary Curtis, and Ann Brinley, several nieces, nephews, cousins and many dear friends.
A Celebration of Rickey's Life will be held in the funeral home chapel on Monday December 22, 2014 at 11:00 a.m. with Min. T.A. Smith officiating. The family will receive friends on Saturday from 5-9 p.m. and again on Sunday from 12-9 p.m. Burial will be in the Collier Cemetery with honors by local emergency agencies. Rescue squad members will serve as pallbearers and all other emergency agencies will serve as honorary pallbearers.
Please share your thoughts and condolences online at www.pikevillefuneralhome.com.
Pikeville Funeral Home entrusted with arrangements.
Read More
Cemetery Details
Location
Collier
Arlen Holland Rd
Pikeville, TN 37367